TRAK Forward family violence support program
TRAK (Therapeutic Recovery for Adults and Kids) Forward helps parents and children to recover and heal from family violence.
Who is the program for?
The TRAK Forward program is a family violence support program. It is designed to assist parents, children and young people in the Gippsland area who have been impacted by family violence and want to start healing in order to move on with their lives.
Cost
Government funded.
How does TRAK Forward help me recover from family violence?
TRAK Forward is a therapeutic program. This means it focusses on healing so you can recover from family violence.
Each family is allocated a dedicated TRAK Forward worker. They will work with you to customise a program of support that will meet your needs. The goal is for you to be able to move forward, start recovering and build on your goals.
Your worker can help with:
Safety planning
Child and family counselling (provided by dedicated and experienced family violence counsellors)
Linking you in with services and supports to assist you and your children
Group work
Depending on your unique needs your worker can work with family members together or individually. The focus is about your safety, empowering you, and connecting you to the right supports.
Who runs TRAK Forward?
TRAK Forward is delivered in partnership between Anglicare Victoria, The Salvation Army and Windermere Child & Family Services.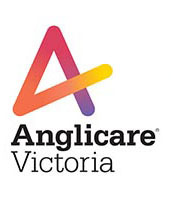 How to access TRAK Forward
Please call 5135 9555
Email TRAK.gippsland@anglicarevic.org.au
If you need immediate help
Please note TRAK Forward and Windermere are not crisis services. For emergency support call 000 or an after hours support line.
Enquire below or
 

phone our main switch to find out how your school can get involved.