Partner with us: Communities for Children Cranbourne
Windermere – Communities for Children Cranbourne Facilitating Partner  
What does it mean to be a 'Facilitating Partner'?
Funded by the federal Department of Social Services, we are the Communities for Children Cranbourne Facilitating Partner. We have been working with the government as a Facilitating Partner for over a decade and continue to work with and facilitate community programs, providing funding and grants throughout the year.
As a local community organisation, we work closely with the community right across the greater Cranbourne area, consulting with a wide range of community stakeholders including schools, community groups and families to determine the specific issues and needs of the Cranbourne community. From our assessment the most critical priorities include:
Family violence
Supporting parents and children
Mental health/Emotional attachment
Literacy and language development
Disadvantage
School attendance and engagement
Read our 2020-21 Communities for Children Cranbourne Achievement Report to find out more about the successes and outcomes from the programs that we have provided funds.
What kind of programs does Communities for Children Cranbourne fund?
Communities for Children Cranbourne, in conjunction with our Community Partners, grant community groups with funding that aims to build capacity and capability in disadvantaged families living and working across Cranbourne. These programs support the wellbeing of Cranbourne children by working alongside families and our local Cranbourne community to help build their strengths. We do this in two ways – with programs that focus on both parents and children.
We work with groups and programs that utilise an evidence informed approach that builds capability in parents and caregivers, so their children will be stronger for it. We provide funding for programs that focus on:
Positive parenting strategies and techniques for mums and dads that help to build and maintain stronger and more positive relationships with children
Tailored programs to meet the needs of specific groups in our community including young parents, those from a culturally diverse background and Aboriginal and Torres Strait Islander parents
Support for parents with children with special needs, including ADHD, ASD and other sensory issues by providing parents with specific behaviour management strategies to help them understand what will work best and to cope and manage more easily each day.
Through facilitated playgroups and opportunities for greater community connection we work with you to help engage and develop your child to improve behaviour and social engagement. Our Communities for Children Cranbourne Community Partner programs can help to improve:
School attendance and engagement (for primary school children)
Social and emotional development, including for children with Autism Spectrum Disorder and ADHD
Whole of family engagement including with other family members such as grandparents and carers and other children in your family
Support to help children and families move on and be safe from family violence.
Why Partner with Windermere
Through their Community for Children funding, our community partners can see the impact their programs are making to the people and families of Cranbourne. Genuine changes have occurred for example:
Increased social connections through playgroup sessions with bilingual support workers
Reduced isolation and increased communication through access to social media
Increased parent involvement in children's lives through school activities that involve both parents and children.
For more information about Communities for Children Cranbourne contact the team on 1300 946 337 or enquire below.
---
Our Community Partners
We are currently partners with a number of community organisations who coordinate and run the following programs. These include:
Anglicare
Anglicare Victoria focuses on transforming the futures of children and young people, families and adults. Their work is based on three guiding pillars: Prevent, Protect, and Empower. Their vision is to resource and empower children, young people and families to achieve their full potential.
Uniting
Uniting is a community organisation supporting over 2,000 people every week. We work on family strengthening and early intervention services for people in need. We make a practical difference in people's everyday lives, giving them a better chance in life now and in the future.
Relationships Australia Victoria
Relationships Australia Victoria is a valued provider of specialist family and relationship services. We provide high-quality, confidential counselling, family dispute resolution (mediation), services for those affected by family violence and mental health difficulties, relationship skills courses and professional training. Services are provided from 12 metropolitan Melbourne and regional Victoria centres and through a telephone counselling service.
For more information head to Our Partners pages or the specific program pages listed below. 
Our Services
Our Community Partners are currently running a number of services and programs. These include:
Services Communities For Children Cranbourne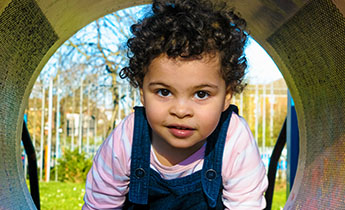 School Attendance Support Program (SASP)
School Attendance Support Program (SASP) aims to support children and their families to improve primary school attendance.
Find out more
Group Programs Communities For Children Cranbourne
Group Programs not found.